Suntan Special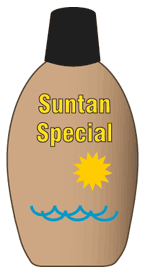 In March, 2001, Blonde Guy started developing Suntan Special. Starting with a freshly installed OS/2 or eComStation operating system, the Suntan Special installs a full range of useful software and automatically updates to the latest fix level. It even has workarounds for incompatible apps.
The code for Suntan Special is compiled with Visual Age C++ version 3.08 and it also make extensive use of REXX.

The Suntan Special CD-Rom is now in beta testing. Contact Blonde Guy if you want to be a beta tester.

Suntan Special is used internally at Blonde Guy to encapsulate the knowledge of how to install sets of applications on OS/2 and eComStation.

Suntan Special also is used to create Recovery CDs using the technology from Hayo Baan's bootAble.

Last Modified: 2 Jan 2013
Graphics by Colorful Language
Copyright 2013 by Blonde Guy