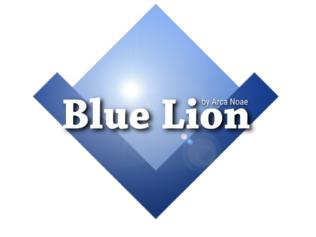 Blue Lion
Blue Lion was announced at Warpstock in October, 2015. Arca Noae has become an IBM business partner and now has an agreement in place that enables them to produce their own OS/2 distribution. They have given this project the code name "Blue Lion" (which probably won't be the final release name!).
This OS/2 distribution is not related in any way to eComStation, previously Mensys' and now Xeu's product, but it will be an independent, full OS/2 implementation for the modern environment, with updated drivers and other software, and all the software that you can run on OS/2 and eComstation will also run on Blue Lion. It will be available in multiple languages.
The focus will be on running a full OS/2 implementation on bare metal, not just in virtual machines, and towards that goal we plan to do a considerable amount of testing on popular, industry-standard hardware. When the time comes Blonde Guy will run tests and submit results to Arca Noae to give the widest possible feedback to improve the final product.
Pricing is not currently disclosed. Pre-orders will not be taken. The availability date will be in the 4th Quarter of 2016 March 31, 2017 April 15, 2017 .
Blue Lion preloaded computers
Blonde Guy computers are designed to run Blue Lion. People who run OS/2 and eComStation programs will be able to buy a working computer without worrying about hardware compatibility or installing fixes, updates or general applications.
Each computer will be preloaded with Blue Lion, Suntan Special, OpenOffice.org and many other useful programs. Suntan Special provides updates to keep your system and applications up to date.
Blue Lion
Support Contract
Blonde Guy will offer a support contract for Blue Lion that is intended for a small business. Consulting services are available now for large businesses.
Last Modified: 23 Apr 2017
Graphics by Colorful Language
Copyright 2017 by Blonde Guy